エストニアに学ぶ「新型コロナ」後の日本の教育
「新型コロナ」対策として、全国民に1人10万円を配る「特別定額給付金」の受付が始まりました。オンライン申請には「マイナンバー」が必要ですが 日常的に使っていないために 暗証番号を忘れたり 有効期限が切れていたりと役所前には長い行列ができました。まさに日本の「マイナンバー」は国民にとって利便性のある制度になっていないことを露呈させました。
日本では地震、台風、洪水など自然災害のない年はありません。今回の「新型コロナ」も一種の災害です。ただ自然災害と異なるのは、私たちが考えている経済、医療、教育、家庭生活の「これまでの当たり前」を消し去ってしまったという点です。
今注目されているのは デジタル国家としてのエストニアです。
行政サー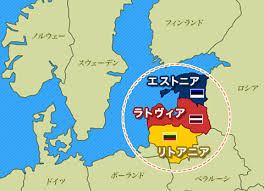 ビスの99%が電子化されています。つまり、納税、医療、選挙に至るまで。何か災害が起きても 印鑑や通帳を探したり、運転免許証やパスポートを用意する必要はありません。
教育も例外ではありません。エストニアに学ぶものとして「電子教育システム」(E-School)をあげたいと思います。注目すべきは これが 教員と家庭・児童生徒をつなぐコミュニケーションツールになっているということです。成績・出欠・宿題の状況・時間割などオンライン上で確認(学校とのコミュニケーション)できるのはもちろん 家庭で親が教育に対して責任を持って対処できる。親も教員のように子どもの学校生活を考えられるのです。それが可能なのは このシステムの真骨頂となっている透明性があるからです。
これを可能にしたのが「エックスロード」という技術です。これは異なる機関同士のデータベースをつなぎ合わせ、それぞれの持つデータを安全に、かつスムーズに交換できるようにした、情報交換基盤システムです。
私が初めてエックスロード技術を必要と感じたのは 2016年の熊本地震の時 罹災証明書を手に入れるのに苦労されている人々のニュースに接した時でした。
日本の文科省は これからの学校教育のスタンダードとして、義務教育を受ける児童生徒に1人1台コンピュータ端末と、高速大容量の通信ネットワークを一体的に整備し、公正に個別最適化された学びを全国の学校現場で持続的に実現しようとする「GIGA SCHOOL構想」を2023年度までに実現させることを目指しています。
「これまでの当たり前」(これまでの慣習、常識)が消え去った後 日本の教育がエストニアや発展著しい東アジア諸国に追いつき追い越すためには この「透明性」を確保しない限り 「GIGA SCHOOL構想」も経済格差を拡大させるだけになってしまいます。
今回でこのシリーズは終了いたします。
*当センターでは エストニアでも採り入れられている プログラミング教育の基本となる「Computing Thinking(コンピュータ的思考)」を オンラインで東大生が伝授する講座を行っています。
Education after the "new coronavirus" learned from Estonia

As a measure for the "New Coronavirus", we have started accepting "Special Fixed Benefits", which distribute 100,000 yen (€860) per person to all people. *'My number' is required for online application, but since it isn't used on a daily basis,
many people have forgotten their PIN and it has expired, so there were long queues in front of the government offices. It was revealed that Japan's "My Number" is not a convenient system for the people.
*'My number' is an individual number given to every person living in Japan. It is a social security system and tax number system.
In Japan, there are no years without natural disasters such as earthquakes, typhoons, and floods. This "new coronavirus" is also a kind of disaster. However, what is different from other natural disasters is that it has erased the "everyday as usual" that we think of, in economics, medical care, education, and family life.
What Japan should learn is Estonia, which is attracting attention as a digital nation. 99% of government services are digital. In other words, tax payments, medical care, and even elections. They don't need to look for a seal or passbook, or prepare a driver's license or passport even if some disaster occurs.
Education is no exception. I would like to mention the "electronic education system" (E-School) as something to learn from Estonia. It should be noted that this is a communication tool that connects teachers with families and children. In addition to being able to check online (communication with school) about grades, attendance, homework status, timetable, etc., parents can take responsibility for education at home. Parents can think of their children's school life just like teachers. This is possible because of the transparency that is the true value of this system.
A technology called "X-road" made this possible. This is an information exchange infrastructure system that connects databases of different institutions so that each data can be exchanged safely and smoothly.
The first time I felt that I needed X-road technology was during the 2016 Kumamoto Earthquake when I heard the news of people who had a hard time getting disaster certificates.
The Japanese Ministry of Education, Culture, Sports, Science and Technology aims to realize the "*GIGA SCHOOL concept" by the year 2023. It says that as a standard for school education in the future, one computer terminal for each child who will receive compulsory education and a high-speed, large-capacity communication network will be integrated to ensure that fair and individualized learning is nationwide.
After the "everyday as usual" (customs and common sense) has disappeared, Japanese education won't catch up with Estonia or other East Asian countries unless it secures this "transparency," so that the "GIGA SCHOOL concept" will also enlarge an economic gap.
*GIGA stands for 'Global and Innovation Gateway for All'
This series ends this time. Thank you for reading.